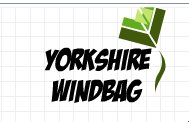 Slow Club/Rosie Taylor Project/The Eloquent Young @the Hi Fi Club Leeds
First impressions weren't promising for the Eloquent Young. A four piece comprising a geeky looking acoustic guitarist/vocalist in a Metallica shirt; a bassist, drummer and female vocalist. Immediately they got off to a good start though with a short understated instrumental. Their sound isn't easy to pin down. A bit indie and a little folky. The current set list is very patchy but there is plenty of potential. The best song to my ears was 'Beyond the Sky' which had a simple but pleasant bass line. There seems to be a lot of gratuitous swearing happening as well. A cover of Jeff Buckley's 'So Real' shows a lot of bottle and they just about pulled it off. On the other hand they finished with a version of Bob Marley's 'No Woman No Cry' performed in the style of Tracy Chapman.
The Rosie Taylor Project are the epitome of fey indie. The obvious influence would seem to be Belle and Sebastian. They also remind me of the eighties band The Go-Betweens. The lead singer Jonny with his stick thin angular figure even resembles a young Robert Forster of the aforementioned Aussie combo. The songs themselves are very pleasant if a little bit samey. The real star of the band is Sophie who adds brilliant trumpet flourishes and lovely backing vocals.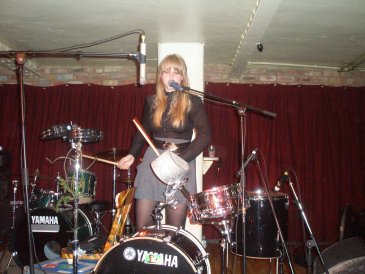 In my opinion Slow Club are Sheffield's best kept secret. This band have everything – talent, songs & engaging personalities. On the face of it there is a certain resemblance to the White Stripes in that we have a male/female duo with the male half (Charles) playing guitar and the female half (Rebecca) on percussion. There's no denying that the White Stripes's 'Hotel Yorba' could have been a blueprint for a certain kind of Slow Club song. These are the songs such as 'You and Me' which is a great exuberant skiffly acoustic pop tune. Even better than the fast songs though are the ballads which Rebecca & Charles tend to harmonize more on. My personal favourite is 'Apples and Pairs' the b-side to the aforementioned 'You and Me'. There is also a certain element of unpredictability in their live performances. I've never seen a completely polished performance from them – tonight Rebecca was constantly bursting into giggles when members of the audience started singing along. Still for once her percussion kit didn't fall apart under the weight of her assault. The duo finished with an encore played in the crowd which is not that original these days but nevertheless well executed.