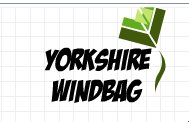 Here I am with another bunch of reviews of bands from myspace.
This month I'm starting with Thee Oh Sees who were recommended to me by a barmaid in San Franscisco. The first song 'Dead Energy' sounds murky. Very bassy but with drums which sound like biscuit tins. It kind of reminds me of the Fall but with better vocals. The next song 'Visit Colonel' is more energetic with great slabs of echoey rockabilly guitar and a big primitive drum sound. The vocals are provided by two females (or possibly one double tracked female) and the whole sound is full of reverb. With its repetitive rhythm there are once again echoes of the Fall. The last song I listen to is 'Tidal Wave'. This sounds more like a sixties garage punk song. The sort of thing you'd find on 'Nuggets'. The vocals are low in the mix and with lots of reverb and almost reminds me of Alan Vega from Suicide.
I think these guys are the sort that might grow on you after a few listens. Sometimes the music that sounds great immediately can become boring after a few plays.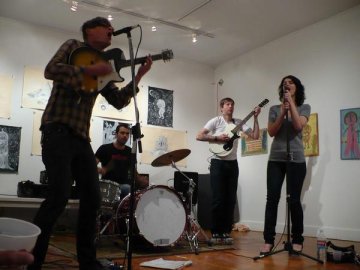 Next up is Ty Segall who is described as Folk/Garage/Psychedelic and also hails from San Franscisco. The first song I listen to 'Pretty Baby You're so Ugly' is 1 minute 19 seconds long. Not an act for outstaying his welcome then! It turns out to be a short sharp shock of a song. Once again something that would fit neatly in on 'Nuggets'. With basic/primitive drums and reverby vocals its not a million miles away from Thee Oh Sees. Though to be honest this guy makes thee Oh Sees sound like something off X Factor by comparison. Still there's nothing wrong with a bit of basic rock and roll and I like that the songs are so short. I can especially recommend 'Oh Mary' where things take a turn for the bluesy. In fact on this song he kind of reminds me of Wakefield's very own JonnytheFirth.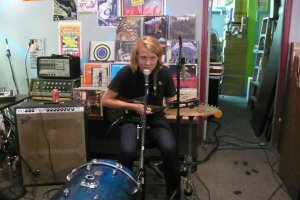 http://www.myspace.com/tysegall
Culture Kids' motto is 'up with the hope.. down with the dope'. Make of that what you will.
There first song 'Keep Control (Don't lose your head)' is 57 seconds long. We're now in hardcore punk territory. The music is fast and the singer unintelligible. My comparison would be with the Bad Brains but without the super tight playing and soulful vocals that made them so unique. And sure enough one of their songs is a cover of the Brains 'Attitude'. They don't make a bad fist of it actually but its too much of a carbon copy for my liking.
A quick glance at the video shows an energetic performance and more shirtless torsoes than the average Red Hot Chilli Peppers promo video. The singer has the 'Culture Kids' logo (see bottom right hand corner of photo) tatooed on his shoulder. I guess its better than having somebody else's logo there.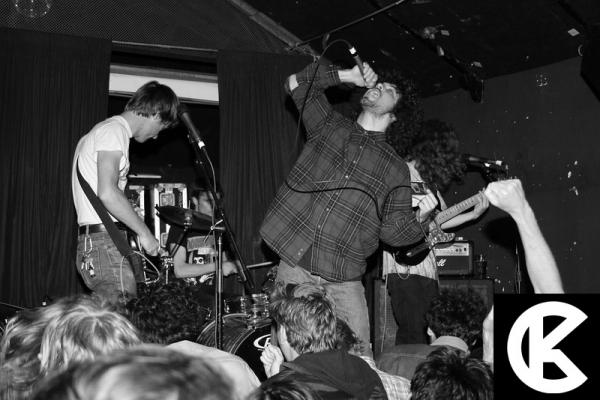 http://www.myspace.com/culturekidss
Finally for this month I pick Moonhearts. The song length has extended up to over two minutes with this lot so I guess these guys must be prog-rock. Nah just kidding the first song 'I said' puts me in mind of the Ramones. Simple dumb rock'n'roll with an obvious chorus involving lots of 'oohs'. The next song though is called 'Shine' and it begins with an acoustic guitar and kind of reminds me of the La's. When the requisite drums come in it takes a slightly different direction and then there's a great surf guitar solo as well.
If I was going to compare them to somebody contemporary it would probably be the Drums. But where the Drums are a bit fey and indie these guys are more beefy and punky.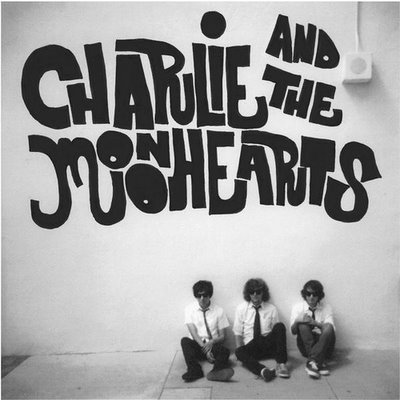 http://www.myspace.com/charlieandthemoonhearts