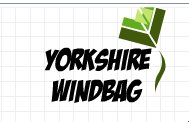 The influence of Yorkshire Windbag is obviously spreading. A band going by the name of the Box Jellys got in touch suggesting I might like to review them. Well they asked for it!
First thing to note is that these young tykes are using Soundcloud to get their music out there rather than My Space. I've heard of it before but not really taken much notice. Anywayup lets talk about the music. When I first visited the band's page they had three songs up and all sounded competent but not exciting. A couple of the songs 'Jimmy Cricket' & 'K-Day' were slightly jangly in the style of early Wedding Present or the Maccabees. The third song 'Peeping Tom' reminded me a lot of the Arctic Monkeys. All the songs sounded slightly tinny and although the tunes and arrangements weren't bad there was nothing to really excite.
However since then they've put up three further songs and I have to say I'm impressed. Firstly the sound is slightly beefier. Secondly the tunes are real foot tappers. 'Feeding Time' reminds me even more of the Maccabees than the earlier songs or maybe even the Buzzcocks. There are still a couple of slightly tinny sounding bits but I'm sure experience will sort this out. 'Smorgasbord' has a kind of grungy feel to it (certainly compared to their earlier material) and is probably the best all round song, of theirs, I've heard in terms of sound, arrangement and tune. Rather frustratingly I can't get the third song 'Good Morning' to play but I'm sure it will be a good 'un. The singer's voice seems slightly stronger overall and where previously he seemed to be trying to fit too many words in now the lyrics flow more naturally. It has to be said though that he seems to struggle with some of the notes in 'Smorgasbord'.
Anyway these guys are based in Keighley/Haworth so keep an eye out for them coming to a venue near you soon.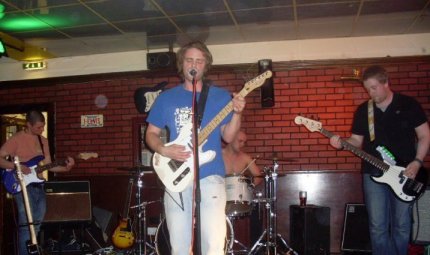 http://soundcloud.com/boxjellys
Normally I would now find a myspace friend of the Box Jellys to review. The equivalent on Sound Cloud is to look at somebody that the Box Jellys are 'following'. So lets have a listen to Sounds of Swami. Talk about something different. This is hardcore punk. Not necessarily my favourite type of music these days but once upon a time it was my kind of thing. It has to be said that these guys can really play. They are tight as the proverbial and the arrangements are full of stop/starts and drop outs. There's some great thunderous bass playing and the singer's pretty loud which is necessary for this kind of music. Although its pretty noisy stuff there are some good melodies going on.
These are another band from Keighley - there must be something in the water round Calderdale at the moment. Another band who I would like to catch live (albeit with my trusty earplugs in tow).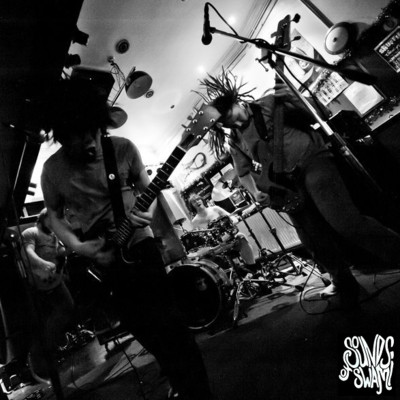 http://soundcloud.com/soundsofswami
The Box Jellys are also following somebody called Intermissions who hail from New York City apparently. A quick check on the internet doesn't really yield much information. They have a myspace but little else. It could be a single bedroom artist or a full band.
At first I find it a bit hard to get into this band. Its not that it sounds bad but all I hear is well made indie pop with toe tapping tunes. Nothing exciting. Then I take a listen to 'When I Close My Eyes'. This is a much more lo-fi sounding recording. Very reminiscent of mid eighties UK indie bands with a soft voice murmuring over what sounds like guitar feedback (potentially a synth?) and a Mo Tucker backbeat. Later a xylophone picks out the melody. My curiosity is aroused and I listen to further tracks. It becomes clear that this music is more varied than I originally thought (albeit all easily pigeonholed as indie). I start to hear distinct sounds where before I just heard a generic soup. Are the songs better than the first ones I listened to or has the realisation that these are not a one trick pony piqued my interest?
Finally I'd also say that although there's a lot to be said for letting the music speak for itself a little information, about the act, might whet people's appetites a bit more. Make something up if the reality is too mundane - most bands do!
http://soundcloud.com/intermissions/tracks