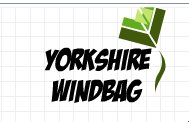 A Selection of Gigs
Teddy Thompson - York Fibbers
One thing that always gets my goat at bigger gigs is the fannying about between acts. If you pop down Oporto or Milo to see some local acts you'll witness the guys and gals who are about to play setting up for themselves. However at some point a band or artist decide they've got more money than sense and they need a 'crew' to do the setting up for them. Here we are waiting for Teddy Thompson at York Fibbers. One grizzly looking bloke has already messed about with several of the guitars in Teddy's rather impressive collection including a distinctive mint-green semi acoustic which he appeared to re-tune. Then a different bloke who must be more important comes onto the stage - he's wearing a woolen hat (which is how I worked out his importance) despite the warmth of the venue. He picks out Teddy's semi acoustic and messes with the machine heads obviously tuning it! He then stalks off the stage. Ten minutes later he's back and once again Teddy's favoured semi acoustic gets a thorough tuning. Ten minutes later Mr Thompson himself arrives on stage with his band. He immediately reaches for the semi-acoustic and ... re-tunes it!!! Doh!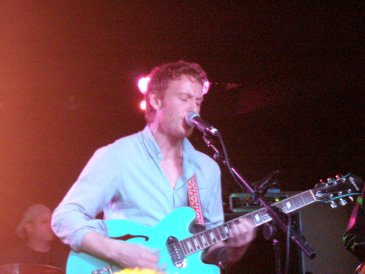 Okay so I know little about guitars and perhaps this temperamental instrument needs constant re-tuning every ten minutes. Perhaps though if its that temperamental he should consider - a) not messing about tuning it in advance because its obviously a waste of time or b) buying himself a more reliable guitar.
Anyway don't get the wrong impression I really enjoyed the gig. Right from the moment we walked into the re-furbished Fibbers. My jaw dropped to the ground. This former grubby hole has been remade as a shiny little rock'n'roll shrine. Not only that but they've rotated it through 180 degrees. The stage is now at the opposite end to where it used to be.
The support act was a guy called David Ford. I must confess I have heard of him. However the prosaic nature of his name made me think of him as dull and worthy. How wrong can you be? As is the fashion these days Ford is one of those 'one man band types'. He mixes conventional singer-songwriter fare on guitar and piano with more intricate pieces where he creates his own 'sound beds' with various instruments, handclaps and backing vocals which he loops round. As I indicated this is pretty commonplace behavior these days. Still some are better than others and I'd rate Mr Ford as one of the better proponents of this style. He builds the songs up in a much more seamless way than some of his contemporaries. He also has some great arrangements to back up his songs.
Teddy Thompson is the sort of artist who is neither famous nor obscure. He will pop up on morning time television and will get glowing reviews in the media. Yet he's still playing Fibbers. I guess some of his fame is reflected from his famous father and mother (Richard and Linda Thompson) although they too are more cult stars than authentic superstars.
Anyway musically he's more middle of the road than his parents (who were known for their mixture of folk and rock). Roy Orbison seems to be a touchstone for his singing style (and not suprisingly he also sounds quite a bit like his dad). This gig is part of a tour to promote his new album. This is the first time I've heard the new stuff and live it sounds a bit more varied and adventurous than his previous material. The highlight of the set for me though is a wonderful acapella version of Abba's 'Super Trouper' that the band perform as part of the encore.
**
The Hold Steady - Leeds Met University
Two of the key parts of any gig are the start and the finish. The former sets the tone for the gig to come. The latter will provide one of the lasting memories of the performance. In general The Hold Steady start and finish their gigs well. Tonight is no exception.
They take the stage and launch straight into 'Positive Jam' the opening track of their first album. This is basically a spoken word piece from Craig Finn. He describes the decades from the twenties onwards and ends with a cry of 'Hold Steady'. The band then power into 'Stuck between Stations' one of their excellent power anthems. I can feel the hairs rise on the back of my neck and down the front blokes are starting to pogo.
This is the first time I've seen them since Franz, the rather flamboyant keyboardist, left the band. Interestingly rather than replace him with an anonymous new keyboardist they've replaced him with an anonymous new guitarist. This makes for a crunchier but less varied sound. So as the band plough through classics old and new the relentlessness and lack of shade make the gig a little unsatisfactory. There are no problems with the performance but with few slower and quieter numbers the set is a bit samey. Of course each song is rarely anything but good but as a piece the set lacks variety. Also the band now play a good hour and half which is value for money but sometimes its best to leave the crowd wanting more.
The band finish in traditional style with Craig rhapodising about the beauty of the live experience and then a great run through of 'Killer Parties'.
So they've got the start and end sorted but they need to work a bit more on the middle.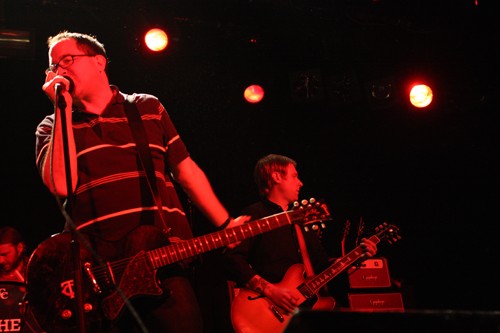 **
Jamie Woon - Leeds Cockpit
I decided recently that musically I'm stuck in a bit of a rut and I need to challenge myself more. I've been listening to a lot of acoustic based Americana and folk flavoured music over the last three or four years. However recently I've got an hankering to listen to some different stuff. Just before Christmas I read articles about a couple of guys called James Blake and Jamie Woon. What interested me was that they seem to be singer/songwriters but they are working in the dance music genre. James Blake in particular seems to be quite experimental. So far though I've bought his album and I'm finding his music a little inpenetrable. Jamie Woon I've heard less by but the song I've heard, 'Wayfaring Stranger' is very good. Its a reworking of a traditional song and there are also re-mixes available including one by Burial. Burial's album 'Untrue' from a couple of years ago is something that I really enjoyed.
So I was keen to see one of these guys in live action and had luck would have it Jamie Woon was due to play Leeds. Initially it was set to be at 'the Nation of Shopkeepers' but ticket demand meant that this was upgraded to the Cockpit. In fact tickets were already on sale for another gig at the bigger Met University venue when I went in to buy my tickets for the Cockpit. Which does rather sound a bit like somebody is counting their chickens!
On the night it was a different crowd to the one who attend the gigs I normally go to - younger, more hair on top of their heads and less facial hair - and that was just the women - boom boom! It soon became apparent that there was also a large number of people who'd turned up to chat rather than listen to the music. Weirdly this seemed more apparent during Jamie Woon (the headliner's set) rather than the support.
The support was a rapper called Ghost Poet. I quite liked him. He seemed to avoid the typically macho style you get with hip hop these days for something a little bit more laid back. To be honest though the backing tracks were quite down beat and a bit similar after a while.
Jamie Woon came on launched straight into 'Wayfaring Stranger'. This was solo and acapella with looping used to create backing vocals to harmonise against. It was quite impressive but didn't shut up a large portion of the crowd who were still discussing their day at work and such like. The rest of the set just drifted by after that. The tracks that were singles played on the radio got the crowd going. He's got a good voice but the music is quite bland. There was the odd good track but nothing really stood out.
I'm satisfied that I've gone and seen something different but I'm not sure I'll be exploring this particular artist any further.