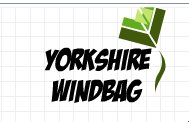 Ryan Spendlove - Fable
What can I tell you about Ryan Spendlove? He used to be in a band called the Blueskins - probably the most famous band to come out of my hometown of Ossett since the mighty Black Lace. He's one of my favourite live acts of the moment. Nobody I've ever dragged along to see him as ever been disappointed. Spendlove really is his name - its not just his porn star name. He's a Sambucca-fuelled blues singing force of nature. And he's a lovely bloke.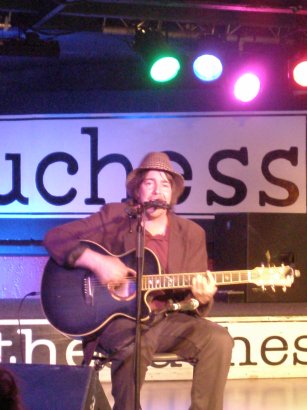 Finally someone has let him loose in a studio to make a record. Not only that but he got to go over to America to record it. He's recorded it for Candyrat records. Which means absolutely nowt to me but they do include Joe Bonnamassa and Stevie Ray Vaughan albums in their catalogue - who I've heard of and are blues artists of repute.
The album, titled 'Fable', is a good representation of Ryan's live set over the last year. It sounds to be recorded straight with him playing acoustic guitar (and occasional ukulele) and singing. There are films on YouTube of him recording. Apparently it only took a few days so I'm guessing that most (if not all) of this is recorded as played rather than overdubbed. The only instrumentation added is a violin to 'All the Answers' and what sounds like accordion on 'Dirty Dog'.
Ryan has an amazing voice. When he lets it loose on more up-tempo numbers its awesome. He reminds me a little of John Fogerty (of Creedence Clearwater Revival fame) particularly on 'Medicine'. The songs cover a number of different styles from fairly standard singer songwriter style stuff like 'All the Answers'; laid back mellow soulful songs such as 'Out of Sight, Out of Mind' and rawer blues numbers including a cover of an ancient song 'Pretty Polly' which is one of the highlights of his live set.
Ryan's songs aren't over complicated but they are strong. The same applies to his lyrics. He just says it like it is. Take a good listen to 'Silicone Puppies' a song which pretty much sums up the state of the world. My personal favourite is 'Dirty Dog' which he describes as a sort of love song.
If I would make any criticism its just a personal one that I would have been interested in hearing some added instrumentation or studio wizardry to build up the songs a little. For example there is an earlier version of 'All the Answers' that he made for a compilation last year and I prefer this version. There is little difference because the basics are the same - guitar, voice and a little violin but there is more echo and it just makes it sound more atmospheric. I don't necessarily feel that artists need to reproduce their live sound in the studio or vice versa. For me the album version should be just that - a version. I might add that this isn't a major gripe and two thoughts occur to me:
- Ryan's songs are simple and direct and that is what is captured on the recording
- Extra instrumentation requires extra money and the guys will have been on a tight budget
I would recommend that you get out and catch Ryan live and get a copy of the album off him. However if you can't manage that (and it might be tricky if you live outside Yorkshire) then have a look here to get hold of his album: http://www.candyrat.com/artists/RyanSpendlove/Fable/