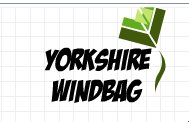 Normally at this time of year I'd produce my list of my favorite music from 2011. But to be honest with you I'm getting kind of bored with the whole list thing that starts in December every year. It seems to entail every publication and web entity putting out their lists of the same things in slightly different orders.
I agree that it has its uses and I religiously look at quite a few. Apart from checking out how cool I am by comparing their list with my own purchases (not very cool is this year's answer by the way) its a really good way of catching up on music that you've missed for whatever reason. In the past acts as varied as Afghan Whigs, Burial and Strangelove have been flagged up to me by end of year lists.
Looking back at 2011 there are two things that really stand out for me.
Firstly most of the big selling music and most of the most artistically worthwhile music seems to be produced by women.
According to Billboard the top 4 acts of the year were Adele, Katy Perry, Rhianna and Lady GaGa.
Meanwhile the following artists showed well in virtually all the end of year lists : PJ Harvey (pretty much universally acclaimed as best album of the year), St Vincent, Feist, Kate Bush, Tuneyards and Bjork.
I think at the moment for whatever reason a lot of male artists (particularly in the UK) seem to be caught up in a peer pressure induced conservatism. They're afraid to try anything new and instead we get the likes of Viva Brother who think that the way forward is to declare themselves as the next in a classic line of bands (normally the classic line been - The Smiths, The Stone Roses and Oasis). This kind of attitude has done for many would be greats in the past (anyone remember the Courteeners?).
I think that female artists seem to be less affected by what their peers are up to and the whole weight of history. Instead they seem more likely just to get on with it and as a result they are producing more convincing and better art. I think as well this as always been true but for whatever reason more women are finding success in the music industry now.
The second thing that I've noticed is the way that a whole swathe of music fans are spending far too much time looking backwards instead of forwards.
More and more bands are re-forming. Not just the obvious big boys like the Stone Roses and Blur but obscure acts that quite rightly bit the dust years ago such as Shed Seven and Neds Atomic Dustbin. Also a lot of these bands are not going away just constantly touring with their greatest hits packages.
I admit I'm not immune to this kind of thing. I've seen That Petrol Emotion, The Pogues, Stiff Little Fingers and many more. But I come out of the gigs feeling slightly grubby and wondering what the hell was the point. I was in a room with a lot of middle aged people listening to a band playing music which sounded a lot better years ago.
Another outlet for all this nostalgia in the last couple of years is the trend for bands to play live shows based around their 'classic albums'. I can't imagine that a gig where you know exactly what songs are going to be played would be particularly exciting. Also what constitutes a classic album these days? I mean 'Bug' by Dinosaur Jr has three decent songs tops!
Anyway here's a compilation of some of my favorite female artists from 2011.

Click onto the picture to the left to launch the compilation.

First We Kiss - Anna Calvi

I first came across Anna Calvi supporting Johnny Flynn a couple of years ago at the Brudenell. Unfortunately I broke one of my own rules about always giving the support act a chance. So I recall nothing about her apart from the name.

However she was widely tipped as one to watch in 2011 and she didn't disappoint with her debut album full of androgynous imagery and dramatic electric guitar. Kind of the missing link between Richard Hawley and PJ Harvey to my ears.

Is This The Start - Hannah Peel

Another act that I first came across at a support slot at the Brudenell. On this occasion I did take notice and was immediately bowled over.

Hannah is a Barnsley lass with strong Irish links. She mixes traditional folk with her own songs and plays various instruments including a music box.

Her debut album 'The Broken Wave' is well worth checking out.

When The Tide Creeps In - Ellen & the Escapades

Ok so this group are four fifths male. However Ellen Smith is an important part of this band both as singer and chief songwriter.

Another classy country-pop song from the guys and girl. Hopefully we'll finally see their debut album out in 2012.

Bee-Lines - Fran Smith

Yet another artist I first caught supporting somebody else.

Fran is from Wakefield but learnt her trade in Newcastle.

I particularly like her word play and ability to capture real emotions in song.

Salinas - Laura Marling

Laura Marling is probably one of the more famous names on this compilation.

I must admit when I first heard about her I was a bit dubious about how much maturity an 18 year old (as she was then) could bring to the art of songwriting.

However over the years she has grown in stature and this year's 'A Creature I Don't Know' album is excellent. There's variety and quality to the music and an earthy knowing quality to the words.

Flitting - Siobhan Reilly

Siobhan Reilly is from Glasgow but has connections with Wakefield and so I've caught her at a couple of local gigs.

I Don't really know anything about her other than that.

Flitting is the term used by Scots to describe moving house

Paperhouse - Lisa Hannigan

I came across Lisa Hannigan accidentally on the BBC's coverage of Glastonbury a couple of years ago.

Apparently she has some connection with Damien Rice but to be honest although I know of him he's never been somebody I've been motivated to find out more about.

Lisa's latest album 'Passengers' is probably one of my favorites of the year. There's something about her singing voice that I really enjoy.

The Words That Maketh Murder - PJ Harvey

I know its a bit predictable but I actually really enjoyed PJ Harvey's new album.

To be honest I was a big fan of PJ but over the last few years I've lost interest in her. I think to an extent she seemed to become less instinctive in what she did and more arty. On the other hand I understand that she can't just keep churning out copies of 'Sheela-na-gig' and also fair play to her not going Middle Of the Road like many others before her.

Lungs Quicken - Lanterns on The Lake

Ok I'm cheating a bit here. Out of six members of Lanterns on The Lake only two are female. Still they are key to the overall sound.

'Gracious Tide Take Me Home' is another of my favorite albums of the year.

Yet another band I found by accident as well. I was watching Ellen and the Escapades at Jumbo records recent birthday party gig and decided to hang around for the next band on who turned out to be these lot.