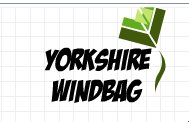 Gig Diary January 2012
Lanterns on the Lake/Sam Airey/Dave McCaffrey @ The Duchess, York
Its only been a few days since I last went to a gig but there's something about that post Xmas & New Year time that makes it feel like a new beginning. I can feel that excitement that I always get when I've not seen some live music for a while.
First up was Dave McCaffrey who's a local singer songwriter. He's got a pleasant voice, nice tunes and is quite personable. He doesn't really stand out from a lot of similar artists in my mind at the moment. He finishes up with a song where he places his guitar on his knee and plays it by tapping it like a drum. I've now seen this a few times by various artists but I still like it. I know some people would say that its just a novelty and the fact that quite a few artists are doing variations on this now somehow means that he shouldn't do it. But surely you can make the same argument about all the people picking and strumming their guitars in a more conventional way.
I've seen the next act, Sam Airey, quite a few times in the last year. Tonight was a tipping point though. As he played I realised that I recognised every song that he was playing. A sign that his tunes have drilled their way into my brain. He's not a flashy performer. Instead he's a skilful guitar player with a voice which makes him sound much older than he really is (a bit like Johnny Flynn in that sense). The highlight is probably 'The Blackout' a song that he wrote during a power cut apparently. Have a listen to it here (I'm doing this plug out of guilt - due to a paypal screw up by me I've got the download but not paid the brass).
Lanterns on the Lake drift onto the stage and start their first song. If you can imagine it they are a band who create soaring soundscapes a bit like Sigur Ros. However they are more conventionally song based than that Icelandic band. They aren't a very rock'n'roll act. That's not to say that they are completely sedate. There is a certain intensity particularly from the lead guitarist who often tortures his instrument with a violin bow.
There's plenty of instrument swapping with several members of the band (including the drummer) having a go on piano and keyboard. The occasional song has a slightly electronic sound particularly when they use drum machines to substitute or augment the traditional drums.
To my mind a hallmark of their quality is that they are on the Bella Union record label.
Best gig of the year so far!
Laura J Martin/Richard James/The Gentle Good @ The Brudenell Social Club, Leeds
I always reckon January is quite a good time to release an album. Most acts are looking to release in spring or autumn so there aren't that many other albums to compete with. The music papers and magazines still need to fill their review sections and so they'll be more likely to give you a chance. People are sick of last years albums and are looking for something new to listen to. The downside is that there is more chance that you'll be overlooked when they come to make their 'best of 2012' lists in December.
So in my opinion Laura J Martin has made a good decision to launch her album now. Good reviews in 'Uncut' magazine and the Daily Mirror back up my opinion. I must admit I'm wondering how many people will turn up at the gig though because the Brudenell is pretty big and I've not really seen Laura pull in more than a dozen people before.
I needn't have worried, although she's from Mersey side, Laura is an adopted daughter of Leeds and she's attracted a pretty much capacity crowd.
Unfortunately a fair proportion of the crowd are pals of Laura and so the support acts are always going to be up against it. The first act 'The Gentle Good', who is actually just a bloke with an acoustic guitar, doesn't have it too bad. The crowd are pretty sober still and are willing to give the first act a go (If I was an upcoming act at a gig I would always want to go on first when the crowd are more willing to listen and give you a chance). To be honest he's pretty average. Playing low key folky songs with a pleasant voice.
Richard James has it much harder as people have a few drinks and start to catch up with their mates. Like the Gentle Good (who acompanies him for some of his set) he trades in gentle acoustic folk music. Once again there is nothing about the music that makes you sit up and pay extra attention. I found out afterwards that he is a member of Gorkys Zygotic Mynci. Probably doesn't mean much to you but in the nineties they were a well respected indie act - kindred spirits of fellow Welsh act Super Furry Animals.
So onto the main event. When I sum up Laura J Martin in a simple sound-bite to people I always say 'kind of like Kate Bush with an obsession with Japanese culture'. Normally she plays alone using a loop pedal and pre-prepared samples to acompany herself. Her main instruments are a flute and a mandolin. Tonight is a more expansive line up with both support acts and a drummer backing her. Laura also plays piano which I've not heard her do before.
The music is her normal mix of pretty ballads and slightly weird oriental sounds. Her opening gambit 'Doki Doki' is a dancey instrumental built round her flute playing. Her vocal style has a certain similarity to Kate Bush's, one of the reasons for my earlier comparison (I also think she share's Ms Bush talent for producing interesting unique music). I've certainly heard stronger singers but I think her strengths are more around her varied arrangements and slightly obscure songwriting. A lot of the songs seemed to be rooted in Japanese mythology and/or history.
Ultimately although I enjoy the gig Laura's music is something that I admire more than I love. There's something that doesn't allow me to invest or get involved as much with her music as I do with some other artists. The size of the crowd and the album reviews suggest that I might be in the minority of those that take the trouble to check out her music.