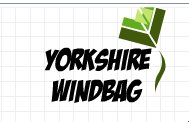 Gig Diary February 2012 part 1
Still Corners/My Sad Captains/Just Handshakes (We're British) @ The Brudenell Social Club, Leeds
Tonight is a big night. The artists that created the album that was voted number one in the end of 2011 Jumbo Records poll are in town. Yes it seems that Jumbo Records didn't get the memo and didn't realise that it was the law to put PJ Harvey's album top of your poll in 2011.
So 'Creatures of an Hour' by Still Corners was Jumbo's favourite album of 2011. I welcome the fact that they went their own way and it is indeed a pleasant listen. However if I'm being honest I actually like PJ Harvey's album better.
Anyway we decided to pop along to Brudenell (possibly the best gig venue in the Universe - although I've not checked them all out) to see what the band sounded like live.
First up though were a band I've not seen for awhile. Just Handshakes (We're British) are a rather twee local indie band. Musically I don't particularly mind them. But for some reason the female singer's voice annoys me.
My Sad Captains are much more interesting proposition. Although I've heard the name bandied about this was the first time I've come across them. They kind of remind me of a lo-fi Wilco in that they seem to mix gentle countryish rockers with ambient sounds and hypnotic grooves.
So onto the final act. Still Corners can certainly reproduce the sound of their album on stage. However there is a question mark over how much is played by the four people on stage and how much is pre-recorded. Of course this is a grey area. I see artists all the time who perform to pre-recorded backing and drum machines. There are also those artists who create their own backing using 'looping techniques'. I'm not entirely against backing tracks as such.
However when I can plainly hear a rhythm guitar playing whilst the only guitarist is playing delicate lead guitar over the top of it I do object. To my mind if you recorded your record with two guitars on the track either get two people to play guitar live or improvise and re-arrange the song for one guitar. The problem for Still Corners is that a lot of their sound is based upon layers of instruments and without that they wouldn't sound half as good.
Slow Club/Mad Colours/David McCaffrey @ The Brudenell Social Club, Leeds
I was thinking back on the way to this gig. I believe it was late 2006 the first time I saw Slow Club. To be honest the first couple of times I saw them I never really took any notice. Most of those early gigs were in support of Tiny Dancers and particularly in Sheffield this was usually a chance to catch up with various Sheffield based friends with support bands getting little attention. But somehow familiarity bred interest and after a while I found myself attending Slow Club headlining gigs.
The great thing about Slow Club is that they combine great talent (beautiful singing, passionate playing, cracking songs) with a defiantly amateurish approach (guitars eternally out of tune; percussion malfunctions; arriving on stage and both band members breaking into different songs). Over the years their reputation and popularity has grown with their last album getting universally good reviews and the sell out sign been put up tonight at the Brudenell. So are they still the band that I know and love?
First up though we get another pleasant support slot from David McCaffrey. He doesn't seem quite as confident away from his York base but my gig companion is pleasantly surprised by him.
Mad Colours are not quite so universally well regarded. They come on stage with a wacky comment or two which could be mistaken for arrogance. Their music is quite jarring. They are one of those bands that change tempo and/or tune mid-song. Its a difficult style to pull off and I must admit I wasn't completely convinced. A broken string necessitating a long delay doesn't help things. I thought that they showed promise (although the lead vocalist sounded like somebody doing a sarcastic Liam Gallagher impersonation) but Mrs Windbag and our gig companion were not so convinced.
So onto Slow Club. Charles and Rebecca came onto stage and played a lovely version of Pulp's 'Disco 2000'. Any fears about a slick professional set were dispelled when Charles forgot the first line of the second verse. They've now got themselves a rhythm section and Rebecca doesn't drum much any more. It is kind of a shame because I always enjoyed them as a duo. However from a practical point of view I guess playing stand up drums probably plays havoc with Rebecca's back. Besides she can now concentrate on her singing which is better than ever in my opinion.
The set is enjoyable despite it been based on their latest album which I'm less familiar with. As prolific as ever they unveil a couple of new songs. One which Rebecca sings is an absolute cracker with a brilliant soulful lead vocal. They end with an encore which involves Rebecca and Charles playing unamplified in the crowd and then finishing off with a duo performance of 'Giving Up on Love'.
What really shone through for me was Rebecca and Charles's personalities. After all these years of touring they could be forgiven for being jaded and barely communicating. But they still appear to have a great relationship (more brother and sister than sexual chemistry) and their joy and enthusiasm is still there for all to see.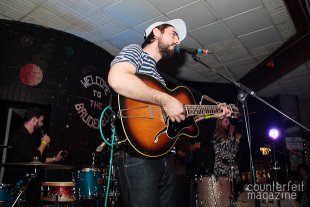 Treecreeper/MiMye/One Day After School @ The Orangery, Wakefield
This gig is one of a series called Orangery Thursdays. The venue is a little art gallery called the Orangery (hence the name).
First on stage are One Day After School which is basically Dean Freeman. Dean is a mainstay of the Wakefield music scene editing the Rhubarb Bomb and being one of the chief architects of the Long Division Festival. So I'm surprised that he has time to create music as well. He explains that he normally has a band behind him to cover for his mistakes. To my ears though he sounded alright. Yes there was the odd bum note but I'm learning the guitar myself so I can't condemn him. Besides his songs sound pretty good.
Jamie (the main man of Mi Mye) is another star of the Wakefield music scene. His idiosyncratic style is unusual. His songs feature vocal torrents that don't scan in a conventional way but somehow it works. His lyrics are worth a listen as well. One song opens with the line 'Thank you my love for been so understanding about the death of my first wife' which is pretty typical. Tonight is an album launch although apparently it was accidentally released last month due to Jamie 'not really understanding the internet'.
Treecreeper are a country rock outfit from London. They are up recording at Jamie's Greenmount studio. Despite the presence of Adam Killip (of the Tailors) the music is a bit slow. A pleasant listen but not really engaging for the listener and the feeling is of self indulgence by the band which they acknowledge themselves.
Matthew Ord/Steve Lacey @ The Red Shed, Wakefield
These days anybody wielding an acoustic guitar is labelled as folk. Well tonight was a proper folk night and I don't think fans of Mumford and Sons would be able to handle it.
Steve Lacey is a pleasant support act. He gives the audience fair warning about the fact that most of the songs he is about to perform will be pretty miserable. But that's what folk music's all about. Basically there are three topics for folk songs - ships sinking; people's true love dying; and women dressing up as soldiers/sailors. Ok I may be exaggerating a little but you get the picture. Anyway Steve's songs are good and miserable.
Matthew Ord is an extraordinarily talented guitarist. I have seen him in a variety of roles including lead guitarist of country rockers Hey Negrita. Although excellent his electric guitar work always seems pretty conventional. However in his guise as a solo folk singer things are pretty different. He doesn't really play chords as such. Instead his fingers dart all over the fret board as he picks away. His style, to my mind, is a little reminiscent of Jon Gomm (without the percussive element).
His set comprises a varied selection of British and American folk songs. Some familiar and some not. He's also bought along a violinist, his housemate apparently, who accompanies him on about half of his set and also at one point sings a couple of unaccompanied songs herself; including a bawdy song about an unfaithful couple which raises much laughter from the audience.
The audience is a warm one, attentive and happy to join in on the more familiar songs.
Afterwards Matthew tells me he has just finished studying for a Masters in folk music (his violinist suggests he should go for a PHD next). He also explains that he is pretty much a self taught guitarist and his unorthodox style is a product of this. He is also pleased with the audience and the reception. He is a lovely guy. Very knowledgeable and enthusiastic about music (he explains to us about 'Sacred Harp' music at one point) and also very grounded. He knows that he isn't going to be a millionaire and will have to get a day job to live.
Ellen and the Escapades/Gary Stewart @ The Seven Arts Centre, Chapel Allerton
Its difficult to believe but we've managed a month and a half of gigs without seeing Gary Stewart live. Tonight though we get a double helping just to make up for it.
Tonight is a special gig. Ellen and the Escapades used a pledging system to raise finance for their album. Fans pledged money buying various things such as copies of the album itself, signed guitars, tee shirts and in fact tickets for this very gig. This money was then used to finance the making of the album.
As one of the Escapades big supporters its appropiate that Gary Stewart should do the honours with an opening set. Its the usual polished performance that you would expect. He mixes up old album tracks with a couple off his latest Ep and his interpretation of 'the Sound of Silence'.
Before Ellen and the Escapades appear we get a short film concerning the making of the album which is a nice touch given we've all put money towards it. Then the Ellen and the gang take the stage. They've recently lost their bassist so Gary is currently filling in which he does with the minimum of fuss as is his style. As with Gary's set its the usual polished and classy set that you get with the Escapades. Great tunes, great playing and no attitude. As well as the album we get their version of 'the Weight' which allows Jeff the guitarist and Chris the keyboard player to demonstrate their singing voices.