This month I'm using my soapbox (such that it is) to publicise a cause close to my heart.

There is a building in Wakefield which has been derelict as long as I've lived back in the Merrie city. This building is Unity Hall. None other than the venue for the first gig I ever attended.

Now though plans are afoot to revitalise this old hall. The plan is to re-open it as a music and comedy venue. There will also be a cafe, function room, office space and shops.

Best of all rather than a typical bland corporate makeover this will be a co-operative owned by the people for the people. This is appropriate because the building was originally built by the Co-op.

Obviously money is required to make this happen. Some of this money needs to come from local people. For your money you will become a shareholder. This will give you the opportunity to become involved in the running and also there is a promise of interest on your investment.

Obviously there are potential risks to your money. I suggest you read the info on the site and take appropriate advice if necessary.

Click here to access the site.

**

While I'm plugging stuff. There's still time to get your tickets for the Long Division festival taking place in Wakefield on Saturday 2nd June.

This is a day long mini festival taking place in nine venues across Wakefield city centre. All venues are an easy walk from Westgate train Station.

The tickets cost about fifteen quid and are available from the usual outlets in Leeds or from the Hop in Wakefield.

On the day your ticket will be exchanged for a wrist band and you can wander freely amongst the nine aforementioned venues.

There are acts for all tastes on. My personal recommendations would be to check out : Heart Ships; Sam Airey; St Gregory Orange (featuring Harry my guitar teacher) and My Sad Captains. Most of which have had a mention in my gig diaries this year.

Also my good show biz friends the Cotton Brothers (other wise known as On The Ride Promotions) are curating the stage at Henry Boons and they always put on a good show.

For more details follow this here link. Book early to avoid disappointment.

**

Finally before I go it seems like month's since I've written a snow related column. So here goes.

I must admit that I was pretty shocked in early April (after the clocks had gone back) to wake to a snowy vista outside my window. Now normally this would have caused me to 'work from home' (also known as watching Jeremy Kyle) or at least catch the train. But being in a particularly foolhardy move I decided to drive into work.

Bad move!

The roads were pretty clear most of the way. Except for East Ardsley. Unfortunately this village lay between me and my destination and I'd forgotten that it has its own micro-climate.

I'd never really noticed before but basically East Ardsley is on top of a hill. Normally the road's pretty clear and the slope is so slight you don't even notice. However when you are driving at about 2 miles an hour with long stops you notice these things. Particularly when your wheels are struggling to grip the road through the snow and ice.

It took me about a hour and a half to drive from Junction 41 of the M1 to Tingley crossroads. This a journey that normally takes between 5 and 10 minutes!

As I sat in my car I thought to myself. 'If all these idiots weren't all out in their cars this journey wouldn't be taking so long'. Then I thought for a second and it struck me. I was just another idiot in a car!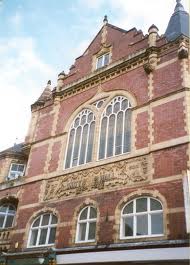 Music Selection April 2012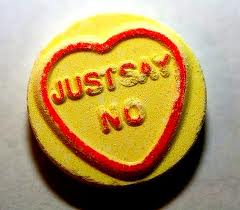 The (War on) Drugs don't work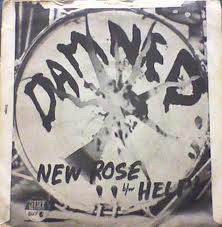 Stuff I Love - New Rose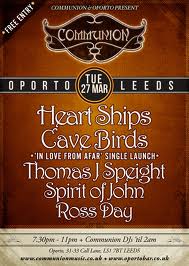 Gig Diary - March 2012 part 2

Back Issues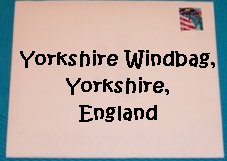 Send your comments, articles, insults, poetry, pictures, outpourings of love etc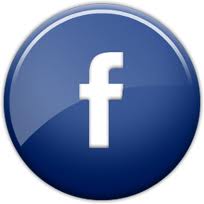 Click above to go and like this on Facebook

The Credits