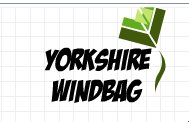 Stuff I Love - The Brudenell Social Club
Isn't it always the way that the best things in life take time to appreciate. I've spoken before about how REM's 'Murmur' album took a lot of listening. The first time I had Parmesan Cheese, Anchovies and Olives I didn't like them. Many's the time that the person who appeared to be a complete numbskull on first meeting becomes a good friend.
And so it was with the Brudenell Social Club. The first time I went there was to see Jesse Malin back towards the backend of 2007. At the time it was just another venue in Leeds. Over the past 4 years plus it has gradually dawned on me what a great venue it is.
Lets be honest its no place of beauty. Its a functional building in a slightly shabby area of Leeds (Hyde Park). The sound is good but not amazing. The beer is cheap and the selection has grown over the last couple of years but once again there are better places for drinking.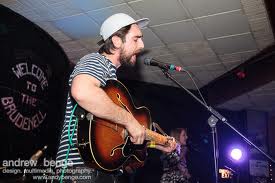 When all said and done though it is my favourite place to go to see gigs in the whole world. I think the reason is because its an independent venue and is not monopolised by one promoter. So the gigs you see there are genuinely eclectic. A lot of local acts choose it as their venue for their big gigs to launch there new singles, eps and albums. It also features a lot of well respected American artists and folk gigs for us older folks. On the other hand exciting artists on the way up also like to play there.
I imagine that one of the reasons why the venue is in demand is that it is very reasonably priced to hire. Bear in mind that you can get a couple of hundred people in comfortably and it stands to reason that its possible for a canny promoter or enterprising artist to actually make some money without charging over the odds. The social club itself also makes money on the bar takings. I must admit that I have a slight worry that at some point there will be somebody who gets too greedy and kills the goose that lays the golden egg.