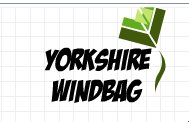 Gig Diary May 2012
The Bowerbirds/Blind Atlas @ Brudenell Social Club, Leeds
Thursday night and we thought we'd check out a band at the Brudenell.
The support Blind Atlas I think we've seen before but I don't recognise them. They have a large proportion of beards but despite this are pretty good. They start off sounding all country complete with lap steel guitar. As the set progresses the songs become longer and heavier, but in a good way.
The Bowerbirds are from Canada and despite owning an album by them I don't really know much about them. Apparently they are a three piece although there are five of them on stage. They run through a variety of musical styles - mainly in the Americana genre. Very pleasant but not particularly memorable
Runaround Kids/Piskie Sits/Imp/St Gregory Orange/Fur Blend/The Do's @ The Hop, Wakefield
Tonight is in aid of a good cause so we dutifully turn up at the Hop in Wakefield. Its a fundraiser for the Unity House refurbishment project. The featured bands are mainly from the Philiphobia Records stable.
We arrive in time to catch the last couple of songs by The Do's. They are a two piece (guitar and drums) and sound quite pleasant.
The room empties out before Fur Blend take the stage. Not sure why - perhaps they are outside the local clique. Anyway I enjoyed them. They were a three piece fronted by a male and female swapping vocals. The girl bassist's voice isn't the best but they were good fun with some pleasant tunes.
St Gregory Orange are a band that continue to grow on me. This is a full band set with Tim and Harry being backed by a Runaround Kid and a Spill. They don't play much off the forthcoming new album though preferring to focus on past songs (possibly not had time to teach the songs to the other band members I guess).
Another band that are really growing on me are Imp. First couple of times I caught them I was underwhelmed. I don't know if they've improved but I've succumbed to their charms. They are amazingly tight with a brilliant dynamic drummer really catching my attention. I also like the lacksadasical lead guitarist. The songs are really strong as well.
Piskie Sits always sound better on record to my ears. Still tonight is one of their better live performances.
We hang around for Runaround Kids and once again they are better than normal. Still I can't see much to distinguish them from a thousand other wannabe Cribs.
Admiral Fallow/Washington Irving/Gary Stewart @ Nation of Shopkeepers, Leeds
This is our first time at the Nation of Shopkeepers to see music and its quite a pleasant experience. Previously this was very much a 'townie' pub called the Courtyard. Now its something a bit more idependent and indiosyncratic with real ale on tap and occasional live music.
First act up is the ubitiquous Gary Stewart. He does his usual solid set and as usual talks about his new EP quite a lot whilst not really playing much off it. He's not really got his marketing sussed yet!
I seem to recall that Washington Irving was an author from the US. Well this incarnation are a band from Glasgow (or somewhere close). They start off with what sounds like a trad folk song given a good going over with electric guitar. Its immediately obvious that these guys are good. There is definitely something a bit folky about them but the electric guitarist keeps them from getting too cliched. He kind of reminds me of Stuart Adamson (this is a good thing by the way).
In my mind Admiral Fallow were a folky band as well. Maybe its because of the acoustic instruments. As soon as they start playing I realise my mistake. If you can imagine a more earthy Glaswegian Elbow then you are nearly there. The music is less bombastic than Elbow's but certainly the singer is Guy Garvey's Glaswegian cousin. The music is sophisticated but very tuneful as well. They aren't really a 'verse-verse-chorus-verse-chorus-middle eight-chorus' sort of act with the songs taking odd turns and spreading out nicely. Go see them!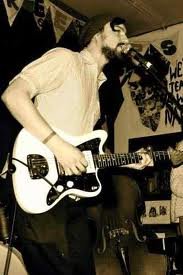 Ahab/Wilful Missing/Drew Stephenson @ Stereo, York
Sometimes its good to be a bit spontaneous. I found out about this gig whilst idly chatting to Gary Stewart and immediately decided we should go.
First act Drew Stephenson is not very pre-possessing. He kind of looks like a bank manager on his night off. It just goes to show that you shouldn't judge people by their appearances. He proceeds to perform a very strong and varied set of songs on acoustic guitar accompanied by a cello player. The songs are kind of middle of the road but not boring. If you need a comparison I would say Richard Thompson or Elvis Costello. Obviously not as good as those guys but in the same vein. His voice wasn't the best but his songwriting was great.
Wilful Missing are from Bradford and are seasoned and experienced performers. They wowed the crowd with their mixture of melody and harmonies. If you like things like Mumford and Sons but would prefer to be less than a mile from the stage then these guys are for you.
Every time I see Ahab I'm left with a nagging doubt. Don't get me wrong they are a great live act. They do country music with amazingly strong hooks that you find yourself singing along to even though you've never heard them before. The vocal harmonies are probably some of the best I've ever heard (and believe me I've heard some good 'uns). They are also good humoured with a great rapport with the crowd. Even tonight with band members missing due to illness and operations they come out and do a spot on acoustic set.
I suppose they just seem too good to be true. I would recommend you catch these guys shortly if you want to see the 'whites of their eyes' because I suspect they are bound for bigger things.
I also have to mention the crowd. Portions of these were some of the worst I've ever come across at an acoustic gig. They just seemed to think it was pretty cool to shout at each other throughout songs. Fortunately (for me) I was standing in front of them so it didn't affect me too much. I do sympathise with anybody stuck behind them though.
The Good Lovelies/Mark Wynn @ Henry Boons, Wakefield
Tonight is the first 'On the Ride' promotion of the year. As usual its a North American act with a local support.
So first up is Mark Wynn who I've seen quite a few times before. Tonight is different though. Early on he says that he's off the booze. He certainly he seems a lot happier and probably more outgoing than before. His style has changed as well. A lot of his songs are in a 'spoken word' style now. The rhythms take a bit of getting used to and on the face of it some of the subject matter seems mundane (spending bank holiday with your parents, going to a car boot sale). However Wynn's wordplay and personality keep you interested. Definitely somebody to look out for.
The Good Lovelies are three women from Canada who swap instruments and vocal harmonies. They are very professional and a good live act. I doubt if there's a duff note in the entire set and there are some real toe tapping tunes. The styles vary as well from fairly straight soft rock stuff through to thirties barber shop pastiches.
At the end of the night though the artist who really struck me was Mark Wynn.
Gary Stewart/Three Blind Wolves/Jonny Firth's Broken Bone Orchestra @ Brudenell Social Club, Leeds
This is the first time we've seen Jonny Firth's new venture. After his one man band act this is a bit of shock to the system. He has eight people on stage with him. The initial impressions are its a little bit Dexy's with Jonny's soulful delivery and the brass section. Jonny's band includes Rosie Doonan on backing vocals, Mickey P Kerr on bass and Kieron O'Malley on violin. As the set wears on the band gradually start to leave the stage. Its a bit like 'Stop Making Sense' in reverse. As the numbers dwindle the style changes to something more basic and bluesy. Jonny turns from Kevin Rowland into Jack White. It finishes with a trio of Jonny, bassist and drummer. Its early days yet but it was a very striking performance.
Three Blind Wolves I've seen before. They feature possibly the least rock'n'roll looking singer in the whole world. Tonight they were ok - playing new songs which favour their rocking out slightly grungey side rather than their vocal harmony country tinged side.
Gary Stewart is the man of the hour with this being his ep launch (although he's been touting copies since December and I bought it off him February). His usual band is on show (his Wrecking Crew as he's taken to calling them) and they are as tight as ever. Gary pulls a couple of real oldies out of the bag but mainly features the highlights of his last album and latest ep (eventually). He even gets audience participation on 'Blue'. He also reveals a new song - 'Boy cries wolf' which sounds pretty good.
Retrospectives/The Encounters @ Corporation, Sheffield
Okay confession time. The Encounters are my nephew George's band. So this review is going to be a bit biased.
This is my first time in the Corporation and the gig is in a little room rather than the main one. The only person who feels relaxed in the surroundings is George's dad, Paul. The reason for my discomfort is the number of kids in the audience. Paul is quite relaxed because as their teacher he knows most of them.
The Encounters play about two thirds covers to one third originals. The style is very much 'indie' with the Drums and the Vaccines among the artists being covered. George's voice is pretty strong - somewhere between Marcus Mumford and Alex Turner; the rhythm section are tight and the lead guitarist, Chris, is quite impressive particularly on the covers. At the moment as you would expect its more promise than anything else. Given the fact that they've only been together a few months the solidness of their playing is encouraging. I also know that George is a pretty good songwriter so hopefully they will develop this side.
We stick around for a few numbers by the Retrospectives. They are a bit older than the Encounters (and don't seem to have as large a fan base). Once again they are pretty tight but not particularly memorable. A three piece with a passing resemblance to Green Day to my ears.
Whitehorse/Steve Chapman Smith @ Henry Boons, Wakefield
In an alternative world Henry Boons would be Wakefield's answer to the Brudenell Social Club. Its a great setting for live music with a nice high ceiling with exposed beams and a good size room with some great artefacts lending to the atmosphere. There's some good beers on tap and I'll always have pleasant memories of the place. This was the pub that me and my mates used to meet up at in our sixth form and Uni days. The problem is that the pub is on the infamous 'Westgate Run'. So every weekend it fills up with a bunch of drinkers on that infamous pub crawl. I don't really think that the landlord/lady really see the potential as well. There's also stiff competition from the Hop up the road which is purpose designed for live music.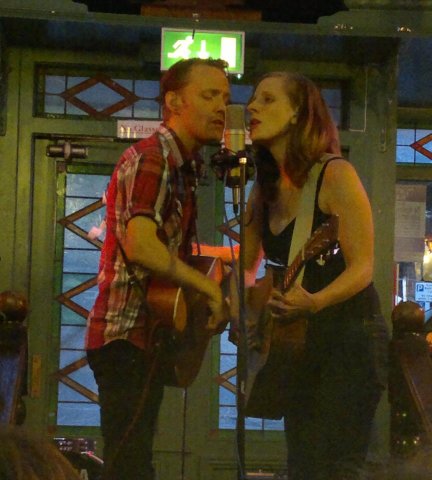 Still I always enjoy the gigs that are put on here. Tonight starts with a support slot from Steve Chapman Smith who is normally the soundman at the 'On The Ride' gigs. His set his muscular and he rolls back the years with his fire and brimstone bluesy set. He is very much in thrall to his idol, Steve Earle, but he writes sturdy melodic songs with a good message or story line.
I have to be honest I was completely gobsmacked by Whitehorse. The band consist of Luke Doucet and Melissa McClleland who are man and wife. I've seen Luke Doucet, in the same venue, and rate him quite highly. A combination of the normal acts we get from 'On the ride' and a cheesey looking promo picture involving a cowboy hat lead me to expect a pretty standard folky/country boy/girl duo show. Wow was I wrong! The clue was in all the gear set up on the stage. Whitehorse cover a lot of musical styles within the Americana category. They do start off with a cutesy boy/girl duet song but this is very misleading. Soon we are into percussion driven ghostly blues. They make much use of a loop station set up to produce percussion backing and eerie backing vocals (which come from what looks like a pair of old fashioned telephone receivers). They cover Tom Waits which gives you a hint of where they are coming from. Doucet gets out his White Gretsch guitar at times to great effect. If you like your music melodic and well played but with an edge to it then this will be right up your street. I would recommend you to get out and catch this duo if you can.
Ryan Spendlove/Gary Stewart @ The Hop, Wakefield
This gig is a really collectors item. The promoter was none other than myself. The occasion was Mrs Windbag's birthday (I won't say how many although a lot of readers will know). We decided to organise some live music and after a couple of abortive attempts managed to book two of our favourite artists.
This was not an ideal gig for Gary Stewart. His music is stuff to listen to rather than background music for a party. Still he played his normal professional set with slightly less picking and more strumming than usual. He gets a good reception although at times the party crowd can be heard chattering away.
Ryan Spendlove is a completely different kettle of fish. He's fuelled by a fair amount of Sambuca (his rider) but his playing isn't noticeably affected. He feels his way into his set with his mellow side. As usual he ends with fiery versions of 'Pretty Polly' and 'Change Your Mind' which, unsurprisingly, shuts up most of the chatterers. Maybe its because its a while since I've seen him but this strikes me as one of the best performances I've seen him give.