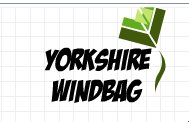 Gary Stewart Band/Hope And Social/Colin Mounsey @Santiago Leeds
Sometimes you can look forward in anticipation to seeing a band for months and be very disappointed. Other times your wife says to you 'Fancy going to a gig tomorrow night?' and you are pleasantly surprised. Tonight was one of the latter occasions.
When you've been to as many as gigs as I have the sight of a lone bloke with an acoustic guitar over his shoulder and an harmonica round his neck can make your heart sink. Thankfully Colin Mounsey isn't your average mopey self obsessed singer songwriter. His singing is warm and pleasant and his lyrics are well above average. He also has a very engaging personality.
Hope and Social make a fair old noise from the components of two acoustic guitars, a bass and a tiny keyboard. Apparently this is a stripped down acoustic set. The opening song comes in on a torrent of furious guitars but others start from quiet strums and build up. They are epic and melodic and a brief cover of the eighties band the Blue Nile shows that their influences are beyond the norm. Its not all po-faced seriousness with anecdotes concerning ring binder inflicted injuries (you really don't want to know) and audience participation with kazoos (special mention to Natalie Lawrence who's solo was branded the worse the band had ever heard).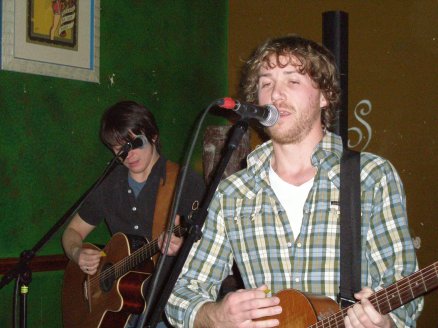 Last but not least we have our host for the night Gary Stewart and his band. They open with a stomping 'Tripping Holes' and the pace never relents all the way through to the finale of 'Travellers Jingle' complete with the now traditional excerpt of the theme from 'the Littlest Hobo'. They play poppy rock with a folk tinge. The highlight of his set for me is 'Ballerina' with its military style snare drum and false ending.