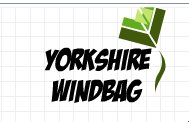 Party Horse/Thom Stone @Ok Crayola @Fuel, Manchester
Propositioned in the toilets; winner of a novelty teapot for his colouring in; and witness to the debut of Dave Kay's new band. Its possibly just a normal sort of night for Brian the Brum. Anyway he's one of the many characters that make gig going nights so much fun.
One of the main reasons we are here is to see the debut of Dave Kay's new band Party Horse. Before we get to that though I'd better tell you about Thom Stone and of course Brian the Brum. Brian is a guy who I met once previously at a Tiny Dancers gig in York. So to say I was suprised to bump into him again in a cafe in Withington is a bit of an understatement. Still it was a nice surprise and he really is a very affable guy. Possibly a little too affable for his own good. Apparently he'd bumped into a bloke in the toilets who obviously took a shine to him. In fact he went as far to profess his love for him. So far so strange.
Thom Stone I know even less about. He's from dahn sarf but is now based in Manchester. He has a confusing tale to tell about two albums he has released. One is on itunes and he doesn't want you to buy it. One is on cd and he does want you to get it. I think that's the right way round. Anyway the guy has wonderful voice (maybe a little reminiscent of Tim Buckley) and a slightly unusual way with an acoustic guitar. If you listen to his guitar playing its difficult to pick up any rhythm or indeed tune. Still it all seems to work in conjunction with his singing. The songs themselves are countryish ballads. A couple of them remind me of Ryan Adams in his 'Heartbreaker' days. As Thom ploughs into his last song, which has no title but sounds pretty good, there is a bit of a kerfuffle as Brian's admirer reappears; demands that someone lends him a pencil; and then gets Brian to give him his phone number. Thom somewhat bemused stops playing but once everything is settled goes back into his song without missing a beat.
To say that Party Horse are not really a typical OK Crayola band is a bit of an understatement. Ok Crayola is all about acoustic, roots, folk and country. Party Horse are all about glam, electric guitars and tunes so obvious that they can't be missed. Currently Party Horse consist of Dave on lead vocals and electric guitar with his wife Ursula on keyboard and drum machine. Dave is keen to get a drummer in but is having problems finding one apparently. The music itself is riffy and unsubtle. Still it seems to work particularly on 'Skid Mark' which features some brilliant stop start guitar playing. Another song possibly called 'Fantastic' shows that they can slow it down (in fact I swear I can hear the ghost of 'Ashes and Diamonds'). Overall its quite a leap from Tiny Dancers earlier stuff although the odd later song sounded to be heading in this direction. Its great to see Mr Kay hasn't been put off by the travails of the Tiny Dancers and he seems as enthusiastic as ever.