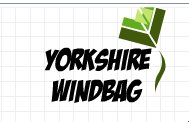 The Credits for issue 4
The photographs from the Party Horse review and Orkney article were taken by Liz Ellis (Mrs Yorkshire Windbag).
Special thank you to Chris Read for the song selection and delightful description of his choices. (Please note that the layout of the page was not the work or fault of Chris).