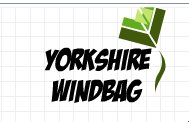 Strange Bright Lights/Ric Neale/Ryan Spendlove @ the Hop Wakefield
As a frequent and enthusiastic gig goer the other night at the Hop was a bit of an eye opener to me. Over the last few years I've graduated from distant observer to a more involved member of the gig going community. Talking to bands, making friends and dragging people along to gigs. However I still had no idea about the reality of what it costs to put on a gig.
Gary Stewart drummer and singer songwriter extrodinaire also puts on gigs. He is currently promoting a monthly event at the Hop in Wakefield. This is at the personal request of Mike Heaton (drummer in Embrace and co-owner of the Hop). Between bands I chatted to Gary as he did the door (and covered for him on drink and toilet breaks). It was fascinating but also a little disheartening to get an insight into the economics.
The venue charge Gary 150 quid. Of this he knows 50 pound goes to the soundman. The soundman informed Gary that the PA costs 50 pound as well. However that still leaves 50 pound going to the venue. Fair enough you might say given that they are providing a space for the gig to happen (and a very nice space it is as well). However bear in mind that they also make money on the drinks that are sold and that Gary's night pulled in just short of fifty punters who probably wouldn't have been in the pub drinking other wise. The nice gig space upstairs would have still been there without Gary but it would have been empty. To add insult to injury the Hop also put on bands downstairs for free - so effectively competing with Gary's night.
So Gary and the three acts are left with less than one hundred pounds between them despite the fact that the bands are the whole reason that we are here. It could have been worse. Last month Gary had to pay the venue fifteen quid for the privilege of putting on the night because he didn't get enough punters to cover the hundred and fifty quid.
Now I'm not asking you to feel sorry for Gary. He knows the nature of the music industry by now and he ducks and dives with the best of them. However I have to question the attitude of the management of the Hop. A huge investment has been made to build a very good venue. It serves reasonable priced (and good quality) beer and has a very good performance space upstairs. However to make that investment pay they need to be supporting people like Gary rather than screwing them over. He has a proven track record in Leeds with his excellent weekly acoustic session 'The Gaslight Club' which pulls in a good crowd every week because people know that he brings in good and varied acts. To build a night in Wakefield he needs to be given time and support. For starters they should cut the amount of money they are charging him (if they had the balls they would agree to take a percentage of the profits instead). Secondly they should stop putting on free bands on at the same time as his evening.
Anyway I hear you ask how was the music? Pretty mixed to be fair. It was the first time I had seen any of the acts live.
Ryan Spendlove was formerly the singer with the Blueskins. He is quite low key sitting on as stool playing his black acoustic. His set is a bit Jekyll and Hyde. He spends the majority playing some pleasant songs very reminiscent of the more downbeat numbers that Alex Turner does with the Arctic Monkeys with a little bit of a fifties rock'n'roll feel to them. Then suddenly for the last two numbers he starts to give his guitar some fearful hammer and some great slide work. He also brings out his bluesy howl so familiar from the Blueskins album. Very reminiscent of a Yorkshire John Fogerty (which all Creedence fans know is a good thing). In my view we need a bit more of the monstrous blues and a bit less of the low key observational rock 'n' roll.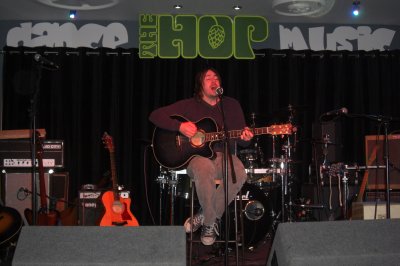 I didn't have high hopes for Ric Neale at the start of his set. He plays mellow eighties acoustic pop. I can't quite think what it reminds me of. Perhaps Martyn Stephenson or even a bit Prefab Sprout. However as the set wore on he began to grow on me. It helps that he has an easy humorous personality with his between song anecdotes really bringing the set to life. He's got a lovely soulful voice and a very sympathetic backing band consisting of a bassist and percussionist.
Strange Bright Lights raised the volume a couple of notches and lowered the quality a whole heap. There was nothing wrong with their playing, the singer could sing, the tunes were catchy enough and the lyrics although uninspired managed to rhyme. However there were so many things that were bad. The music itself was kind of epic stuff. I think they were aiming for something like U2. The whole performance was flat though. I didn't think the band seemed to care enough. They just churned it out. The songs were all the same tempo. There were two guitarists and both of them played consistently on every song with no variation in volume or anybody dropping out to create some tension. Even on the ballad when the rhythm section took a break the two guitarists played non-stop all the way through. No prizes for guessing who's band it is. By the end of their set there was less than a dozen people there (out of nearly fifty who paid to come in). I felt kind of sorry for them but if you want to perform in front of people you have to put in a performance that people will enjoy. I got the impression that these guys haven't listened to enough good records and seen enough good gigs. As a consequence their performance was a facsimile of what I would understand to be a good performance. A paint by numbers job rather than an authentic masterpiece.