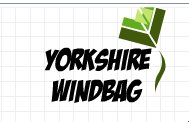 Ok quick warning. This article is a review of two albums featuring local artists. Some of these local artists I'm on 'nodding and saying hello' terms with so my views may be biased.
Gary Stewart - Boy Cries Wolf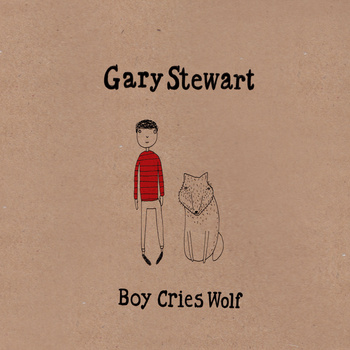 Its been a long time coming but finally Gary Stewart is ready to release his debut album. Is it worth the wait? I certainly think so.
Interestingly the release is biased towards more recent songs that Gary has written. He has been introducing these songs into his solo set over the last year or so. A big favourite of mine is 'Jekyll and Hyde' a slightly sinister song that is apparently inspired by 'the Picture of Dorian Gray' although Gary also finds room to mention Burke and Hare and of course Jekyll and Hyde. The other outstanding 'newie' is 'In the Pines' which when you strip away the romantiscm is basically the story of a one night stand (Gary you dirty dog!)
If you're a fan of his older material never fear. The well loved 'Travellers Jingle' albeit renamed as 'Travelling Song' is present and correct and so is his much mooted single 'Maggie Oh'. This last song always seems to me to be a bit creepy because its about the drummer in his band (who's called Ruth to make it even more complicated).
The band by the way aren't on the recordings. Instead Gary plays as much of the instrumentation as possible (lead vocals, guitar and drums) possibly for financial reasons - he is Scottish! There are some excellent guest appearances by Adam with the double bass and Sam out of the Wilful missing (sorry I can't remember their surnames.). Rosie Doonan and Ellen (of the Escapades) also provide vocal cameos.
Overall the album captures all that is great about Gary's music. He's a song writer of some talent; an excellent drummer; he plays acoustic guitar brilliantly and he can sing as well. As you can imagine I hate him!
The album is officially launched on the 16th September 2010 with a gig at the Brudenell Social Club. Hope and Social and Rosie Doonan will be supporting so it should be a good gig.
Here's some links:
Gary's myspace: http://www.myspace.com/garystewartband
Video for 'Behind the Door': http://www.youtube.com/watch?v=KxyW5XN_BAQ
Link to buy a ticket for the album launch: http://www.jumborecords.co.uk/tickets.asp?event_id=10450
The Time We Had 2010 - Various Artists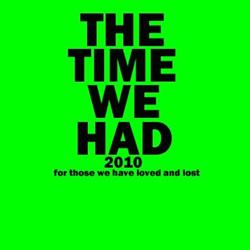 Ok this one is a compilation which serves two functions. Firstly (and most importantly) its raising money for the Cancer Research charity. Secondly its (hopefully) introducing people to a lot of great local acts. The album costs a tenner and contains sixteen tracks.
I don't intend to go through every song. Instead I'm going to pick out my five favourites.
1) JonnytheFirth - 'The time we had part 1'. Jonny is the guy who organised this compilation. But I would have highlighted this song in any case. Anyone who's seen Jonny live knows that he's a good performer simultaneously singing, playing loud guitar and drumming. He makes a right old racket. Well be prepared to be surprised by this track. This is a touching song about Jonny's granddad and its more of a soul song in the style of the Stax numbers from the late sixties.
2) Ryan Spendlove - 'All the Answers'. Ryan Spendlove (real name apparently) is best known has a blistering blues artist (once of the Blueskins) and once again this is a suprise been an eerie ballad more in the style of Jeff Buckley rather than the more normal Blind Willie whatchamacallhim style that Ryan does so well.
3) Mark Wynn - 'Factory Girls'. Another acoustic troubadour this guy is a bit of a 'marmite' artist. This song is the business though.
4) Rosie Doonan - 'Lady Blue'. Wakefield's answer to Joni Mitchell is in fine voice on this.
5) Piskie Sits - 'Slow'. I have to mention these cos my guitar teacher plays on it. It is good though.
Oh yeah Gary Stewart's on there as well but I think we've bigged him up enough already.
To donate to the cause and get a CD take a look at this page: http://www.justgiving.com/Jonny-Firth
(you'll need to hit the 'read more' bit to get the required information)
Jonny's myspace is here: http://www.myspace.com/jonnythefirth check out his music and go and see him live if you get the chance.