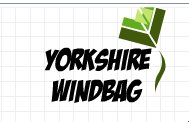 I'm trying something new out. Reviewing some bands on myspace. My idea was to start with a band and listen some of their stuff. Then look down their list of friends and find another unfamiliar band and review them and so on.
Anyway the first act up are The Sonic Waves. This is a band featuring Snaf Ballinger who also stars in the Travelling Band. Anybody expecting vocal harmonies and acoustic prettiness though will be disappointed. No surprise that he's chosen to do something different in this project. These guys are an electric guitar rock band with no pretensions. The songs are well constructed but not that original. Its early days though and hopefully they'll find some killer songs to make them stand out a bit more.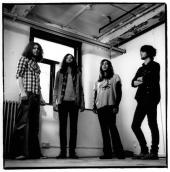 http://www.myspace.com/thesonicwavesmusic
My next click is onto Sun Wizard from Vancouver. Immediately we have an increase in production values. These guys are not a million miles from the Sonic Waves in the music they are playing. But the sound is much more polished with vocals high in the mix; the arrangements are more punchy with more dynamics and the tunes are quite catchy as well. These guys are on a label and so presumably have a little bit more money to play with when recording. If I lived in Vancouver I'd probably check this bunch out live.
http://www.myspace.com/thesunwizard
Malcolm Jack, another Vancouver based artist, describes his genre as 'Religous/Comedy'. I start with 'Golden Girl' and it sounds like it was recorded at home on a cassette tape judging by the amount of hiss. A straight forward jangly song which sounds like something from the eighties 'Paisley Underground' or early REM. Next song 'The miner' sounds kind of psychedelic with treated vocals and repetitive melody. A little reminiscent of the Thirteen Floor Elevators. The last track 'At your fingers' is back to the more straightforward style of the first song. Overall maybe the most interesting act so far and probably the least professional.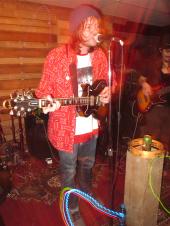 http://www.myspace.com/malcolmjack
Still in Canada the last act are Rolla Olak & Tone Shed. The production values are in the ascendant again. We also have a serious change in tempo. Both songs I listened to were laid back and atmospheric. They state that Neil Young is an influence and they definitely remind me of some of his more down beat moments from 'On the Beach' or 'Tonight's the night'. My main concerns are that everything seems to be very one paced and the songs aren't memorable enough. I also think that the vocals are a bit bland for this type of music. Something a bit more amazing is required to keep this listeners attention.