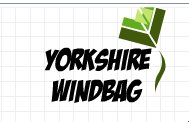 Its a hell of a way from Anarchy in the UK to Country Life Butter. Its a journey that John Lydon (aka Johnny Rotten) has made over the last 34 years.
I had no intention of going to see the reformed Public Image Limited (Lydon's other group) when it was announced that they were to play Leeds Academy. However my friend Amanda ended up with a spare ticket. So as a dedicated gig goer I felt it was my duty to help her out.
There was an inauspicious start to the night. The gig was been picketed. This was as a result of Lydon's decision to play a festival in Israel. The protesters were drawing parallel's between the former apartheid regime in South Africa and the current treatment of the Palestinians in Israel. To be fair I think there are parallels. Whether the way to influence a man like John Lydon is a few placards outside his gig is very debatable. The main man's response was a typically crass comment about how he'd been due to fly on the doomed Lockerbie flight. Equating an act of terrorism by a Libyan individual with the policy of an entire nation is par for the course in Lydon's somewhat childish and egocentric world view.
Musically it has to be said that Lydon and his crew were very impressive. The guitarist (Lu Edmonds once briefly of the Damned) got those metallic guitar flourishes of Keith Levene down pat. Whilst the bassist boomed just like Jah Wobble. Lydon himself was in very good voice. In fact I doubt if the classic line up of Lydon, Wobble, Levene and Martin Atkins would ever has sounded as good live as this lot due to a combination of more primitive sound systems, drugs and general internal feuds.
I've never been a huge Pil fan but I still recognised a reasonable proportion of the set. It was a classically weighted set list starting with a reasonably big song ( (This is not) a Love song ); chucking in singles to keep everybody interested (Flowers of Romance, Death Disco) and saving the real biggies for the encore (Public Image, Rise and Open Up (the song Lydon performed with Leftfield)).
Amanda reckons that on at least one occasion the band played a medley. I challenged her on this wondering if it was just a segue between songs. However Amanda's rule of thumb was that if there are three songs it becomes a medley. Which seems reasonable.
At times, especially on the 'Metal Box' material, this was pretty avant garde stuff. 'Poptones' for example was more of an endurance than an enjoyment. It was only when they performed something a little more conventional (the chief offender been 'Friend or Foe') that you realised that its the challenging stuff that you want to hear. Dubby bass, tribal drums and Lydon's characteristic yowls made it an interesting if somewhat relentless experience.
A huge proportion of the crowd are in their late forties and early fifties as you would expect for a band which started just over thirty years ago. The audience are a mixture of old punks (presumably following Lydon from his Sex Pistols days) and more arty types.
Trouble is obviously expected but not forthcoming. There's a sinister looking bloke at the side of the stage who spends the evening jogging up and down to the music very much in the style of Bez from the Happy Mondays. His purpose only becomes apparent during the encore when the near arrival of a couple of stage divers prompts him to approach the lip of the stage ready to repel boarders.
The set up of the stage accentuates the fact that this is Lydon and backing band with the other players well back from the front. Possibly this also reflects the fact that they were expecting trouble.
My main complaint with the evening (apart from a few too many long tuneless songs) is Lydon's persona. When I go to see arty avant garde post-punk bands I'm not keen on the singer putting on a chirpy cockney act and organising crowd sing alongs. Also his cartoon political views (politicians are bad, the pope is a padeophile) and his attempts to paint himself as some sort of underdog were just plain embarrassing.