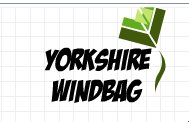 Well after the success of last month's myspace reviews (by which I mean that no one wrote in complaining). I'm giving it another go. To recap I'm reviewing bands based on the songs on their myspace page. I'm also picking the bands from the friends of the previous band that I've reviewed.
Anyway the one flaw in my plan is that I have to find a band to start with. Fortunately I was tipped off about the Stolen Mondeos who are a Leeds band. Apparently they started in the time honoured tradition as a covers band. Now they've started writing their own material. At the moment the guys wear their influences heavily on their sleeves. The first song 'Give Us A Smile' is very much in the style of the Arctic Monkeys. The only thing missing is the sharp observational lyrics. Still its early days yet and it has be said that the melodies although not original are strong. The playing is tight and the arrangements are there with dynamics and solo bits. I particularly like the bass.
They just need to get their own sound and in the mean time I'll be keeping my eye out to see if I can catch a gig.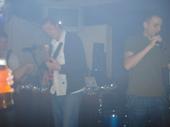 http://www.myspace.com/thestolenmondeos

It takes me a while to pick my next band. Eventually I plunge for the Sailmakers who come from Keighley, chosen because I like the name. The picture gives no real clue. Its the typical four young lads playing guitar, bass and drums.
As soon as 'Unsteady on his feet' starts its obvious that we have something a little different to the norm. The song starts with some folky sounding guitar and the song which eventually takes off is a long way from the laddish rock I was expecting.
There is definitley a folk influence here but they aren't going down the Mumford and Sons route. This is more rock with a folky side. They are similar to the Stolen Mondeos in that they are wearing their influences on their sleeves. In this case its Shack who are, in my opinion, one of the most underrated bands of the nineties.
The playing is confident and the arrangements are interesting. The vocals are possibly the weakest point but we are not talking bad (in an Ian Brown sense).
Out of the bands I've listened to in this exercise these are the best so far.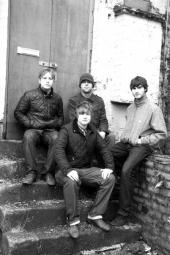 http://www.myspace.com/thesailmakers
Next up are Vinnie and the Stars. 'I'm not America... I'm from Hull' is the first thing I listen to. These guys are obviously proud of their home town and keen on their football (a reference to Dean Windass turns up in the lyrics). Unfortunately Vinnie is a rapper. An East Yorkshire rapper is a different kind of artist for sure. I'm just not convinced. I like that he does use his natural accent but his rapping sounds too forced and false. On 'This Morning' Vinnie shows off that he is not only an average rapper but also an average singer. Although the tunes are catchy enough there's nothing here that grabs me. To put the tin lid on it Vinnie reminds me of Robbie Williams!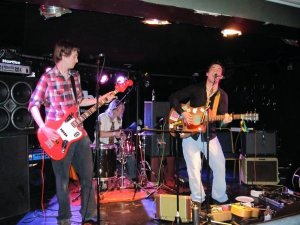 http://www.myspace.com/vinnievinniewhitehead
My final pick are Fifteen Stories and its hobson's choice as I'm familiar with most of the bands/artists in Vinnie's top friends section. Their picture isn't very promising but I'm pleasantly suprised as I listen to the first track 'Saving Grace'. I was expecting more lad rock but instead its driving hard rock. Not my favourite kind of music but it as to be said that this bunch pull it off well. The other track on their myspace 'Band Wagon' shows off how tight they are with some great stop start bits and muted guitar riffs (I'm not sure that's the technical term but its the one where you cover the strings with your hand so that it makes a noise but not a chord). The guitarists aren't afraid to drop out and give space to the bass and drums either. I reckon they'll be pretty impressive live. Since they come from Haworth I'll be keeping an eye out for them coming to a venue near me.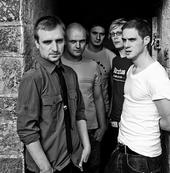 http://www.myspace.com/fifteenstoriesmusic