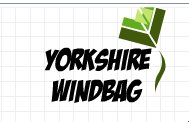 Chris Read's review of the compilation from issue 1
The Tiny Dancers... Hardly progress from the first album. Thumping baseline is there to hide the lack of emotion, I guess
The Travelling band… Undeniably pretty in places, and possibly a grower. For this reason I've listened through 4 times, but somehow its not yet a grabber.
Mark Jones... Amiable listening.... like the backing track (Is that a harmonica in there somewhere). Is Mark trying to be Dylan? A track that sounds good to doze to.
Easytones... More than a hint of Counting Crows here, which is a compliment from me. The first track that really rocks.
The Middle Man - I'm at a disadvantage with this track as I'm no fan of rap, even half rap. While this has more oomph than anything by The Streets, the throw away sentiment doesn't reach me.
Slow Club - A very interesting composition that surprises just when one feels safe with it. The female/male vocals contrast well too, though if anything the tune is a little dull in the 'chorus'.. First track I've heard before.
Gary Stewart - I like the guitar picking here, though the lyrics is a little twee in places. Pleasant listening, but I'm not sure it will lodge into my sub-conscious
Little Lost David - Did I say I didn't like Rap? Accapella singing is something else, especially when it has the richness of emotion the opening of this track has, and when this start dovetails into the exquisitude of the melody of the chorus the status of this song as my 'Track of the year' is virtually assured (And yes, I've listened to this before too). Emotionally this is the other end of the scale to The Tiny Dancers track, in more ways than one.
Top Track – Little Lost David
Close Run Thing – Easy Tones
Highley recommended – Mark Jones
Please please NO The Tiny Dancers, who have done a whole load better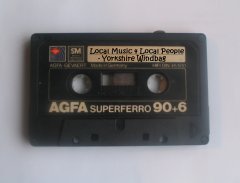 Click on the above picture to remind yourself of the original compilation