If there's one thing I didn't think I'd be doing in 2019 its writing a new Yorkshire Windbag.
To be honest I've got other irons in the fire creatively speaking. A musical project (be afraid very afraid!) and a Yorkshire Windbag twitter account that I do short reviews of live acts on (@Yorkswindbag – if tweeting's your thing).
However I've had a offer I couldn't refuse. In January me & Mrs Windbag went to see Knuckle at the Dewsbury Socialist Club.
I was impressed enough by the band and their new material to tell Jonny Firth (singer and guitarist with Knuckle) that I was looking forward to the new album.
He offered to give me a preview – provided I wrote a review in Yorkshire Windbag. So somewhat belatedly here's a new Windbag. Featuring a Knuckle review (plus a Jonny Firth interview).
**

Life is Hard When You're Soft Inside – Knuckle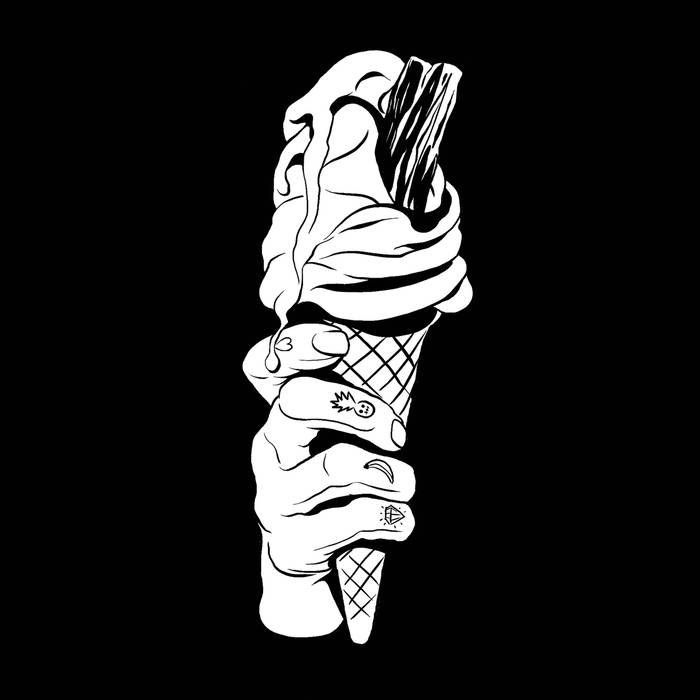 So it starts, somewhat disconcertingly, with Jonny Firth saying 'I am'. Then we're straight into a drum intro which is like the second cousin to the one on 'New Rose' and we're away. 'Spilt Milk' is a very direct opener. To my ears it sounds like something from an early '80s US Hardcore band (Husker Du maybe). Its about as subtle as a 10 ton truck but rather more catchy. The 'lalalala' backing vocals (and Jonny's Yorkshire accent) give it a slightly British tinge.
The next song 'Cardboard Cutout' starts off with one of the best riffs that I've heard from Knuckle. This is the song that really caught my ear at the Dewsbury Socialist Club. The pace is a bit slower – reminding me a bit of an early 90s grunge track. There's also a bit of advertising placement in the lyrics with 'Magic Rock' brewery getting a plug (other craft beers are available).
So far so Knuckle – catchy tunes, insistent riffs and cartoony lyrics. Not a million miles from their last EP 'Strangers and Freaks'.
Things take a turn for the weirder though on 'Cash & Carry'. Its a Red Hot Chilli Pepper style funk workout with Jonny Firth rapping. His rapping is more John Cooper Clarke & John Shuttleworth than Eminem or the Beastie Boys. Not sure this song entirely works for me (partly because I'm not a big Chilli Peppers fan) but there are a couple of funny lines 'looking up bras in the Argos Catalogue before the internet' does it for me every time. The funk falls between the lines though – its not slinky enough to sound like something early 70s such as Sly and the family Stone and not awkward and angular enough to work in a Gang of Four style.
The next song though is 'Jarhead' and this is a completely different proposition. There's a real darkness in this song – certainly in the musical mood – its never easy to interpret Jonny's lyrics tho. We've heard heavy from Knuckle plenty of times but not in this almost industrial sounding way. There's another nagging insistent riff but in a different style, you can hear the guitar amp buzzing when the song briefly stops in its tracks and it finishes with howls of feedback. With some songs you like them straight away -some take a few listens. This is the latter but its worth the work.
I guess if you listen to this on vinyl then 'Rewind the Feeling' will be the closer to side one and it's a good one. It starts with an intro that reminds me a little of 'Anarchy in the UK' (Another UK punk ref - but I can only write what I know 😊) and goes into a chugging song which is not a million miles from 'Ejector Seat'. Like that song the lyrics sound raw and emotional but unlike that song the writing feels more complete and mature (in arrangement and words). Also there's something interesting filling out the sound that comes to the fore at the end I think it might be some kind of synth sound (a bit like the intro to the Who's 'Baba O'Reilly' perhaps?).
I listened to this on digital but I guess side 2 will start with the title track and it's a strange one – but strange in a good way. In my mind it sounds a bit sixties in a heavyish psychedelic way (not whimsical like early Pink Floyd mind). There's a trumpet duetting with Jonny's guitar in the intro and there's a middle bit that reminds me of 'Boris the Spider' by the Who. As usual I'd need an interpreter to understand the lyrics but I think the title 'Life is Hard when you're Soft Inside' gives a few clues.
If Knuckle are ever to play a stadium gig - I would say 'Oh Mother' is the song for that particular moment. Easily the most conventional sounding song on the album with a singalongable chorus and great melodic guitar bit. Unlike most songs of this ilk tho – it doesn't outstay its welcome (they could have finished it off with one of those annoying 'Hey Jude' neverendings) and the lyrics sound pretty dark. It shows off another string to the band's bow.
The next track up '2n2' sounds a bit like an exercise in writing a song for a genre. To my ears it sounds a bit like an offcut from Jack White or possibly even a millennial take on Led Zep. Its got a definite heaviness about it and it shows off the band's musical chops but as a song it pales in comparison to others on this album. It just feels like album filler.
'Spinning in the gutter' starts off with guitar noise and a lyric that begins 'An eagle flies overhead and a kestrel takes it out'. Somewhere between Spring Watch and Kes then (although I'm not sure if the scenario described is that realistic – perhaps it's a metaphor?). This is Knuckle's epic track weighing in at 4 mins 24. The verse is very stripped back musically with the guitar mainly in the chorus, the middle 8 and the outro. Ben's drums and Rob bass carry it allowing Jonny to cut loose with a mixture of riffs in the chorus and soloing at the end. Conventionally this would be the album closer.
Thankfully Knuckle aren't big on convention. So to finish we have a complete change of style. 'Knuckle will Catch You' starts off like a lullaby and grows from there. I'm a sucker for self-referential songs and this is quite a simple little track with a simple message that suggests Knuckle is a cure for all your ills – certainly from a mental health point of view. Of course I couldn't possibly recommend you take this literally but it's a nice closer.
Overall this feels like a big step forward for Knuckle. Although it isn't all over the place it's got a really nice variety of styles that don't jar with each other but keep you interested. They've matured but thankfully they've not grown up. They are still making a right racket.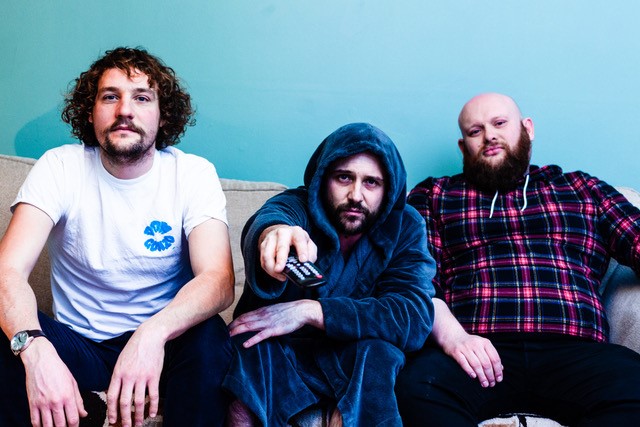 Check out the video for the title track here:
https://www.youtube.com/watch?v=QcxBLFgUvfU
Read an interview with Jonny Firth here
To get a copy of the album click here: https://philophobiamusic.bandcamp.com/album/life-is-hard-when-youre-soft-inside-2
Or alternatively check out your local record shops: Wah Wah in Wakefield, Vinyl Tap in Huddersfield or Jumbo & Crash in Leeds.