Today I want to sing the praises of Wakefield. The city that I call home. Its easy to slag the place off. After all its the local runt to the bigger more sophisticated cities of Leeds, Sheffield and Manchester.
The other weekend I attended the Long Division Festival in what is sometimes called 'the Merrie City'. As a mathematician by qualification I was immediately taken by this event. After all what's not to love about long division? Second only to Pythogaras' theorem in my top ten mathematical things.
As an aside I once had a conversation with a friend, Ed, about so called 'math rock'. You may or may not be familiar with this particular genre. Anyway apparently the reason for its name is that it involves lots of counting. Yes of course that's what I spent three years of my life studying at Uni - counting!! I hate to be a pedant (ok I'm lying I work in IT I actually love to be a pedant) but technically that isn't 'math rock' its 'basic arithmetic rock'.
Anyway back to the Long Division festival. This involved purchasing a wrist band for a paltry twelve quid and then wandering between six different venues within Wakefield seeing various local, national and even international musical acts.
It was great fun and made me realise that I'm part of a special community (some would say special needs!). This is the various music lovers of Wakefield.
I've been to similar events before (Live at Leeds and the Camden Crawl) but I always feel like an outsider looking in. But hanging out in Henry Boons, Mustang Sally's and the Cathedral (that's as in a big church rather than another pub) it was great to see faces old and new.
Wakefield is too small a place to have seperate cliques of people dedicated to a particular strand of music. If you are not into mainstream music then by default you are part of the alternative scene. From the folkies at the acoustic nights at the Red Shed; the lads with their guitar and beer fuelled anthems; the old blokes who never grew up but instead graduated from punk bands at the Unity Hall to the alt country acts down at Henry Boons; the indie scenesters and the maverick guys and girls who get up off their backside to write fanzines; run record labels; produce music and promote gigs.
Of course there is bitching and cliques. That's life and its always going to be like that. But in the bigger scheme of things it doesn't really matter as long as everybody rubs along and stuff happens.
I don't think in all the time I've been around the Wakefield music scene there has been a more fertile time with cross pollination happening. Ironically in the past there has been more national acclaim for local bands (the Cribs , the Blueskins and the Research have all had their moments) but at the moment there's a lot of enthusiasm.
Anyway congratulations to Dean Freeman, Chris Morse and all the other people who made the event such a success. Hopefully there's more to come.
Music from Wakefield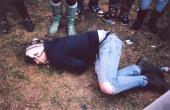 Michael Ainsley - Slip Smash
Yorkshire Windbag's Workplace Blues

The Travelling Band - Screaming Is Something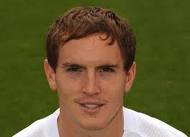 Stuff I Love - Neil Kilkenny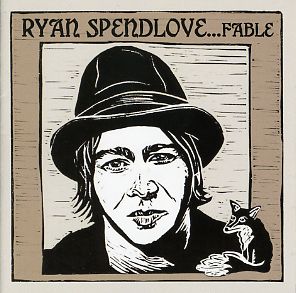 Ryan Spendlove - Fable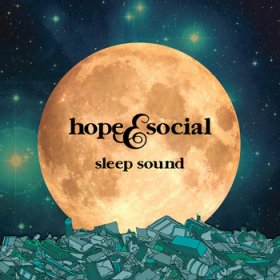 Hope and Social - Sleep Sound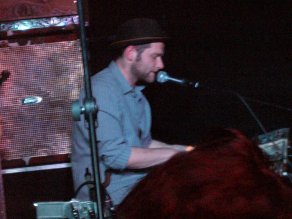 Gig Reviews

Back Issues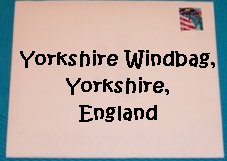 Send your comments, articles, insults, poetry, pictures, outpourings of love etc

The Credits